Posted By
admin
COME..Join Us and Bring Smiles To African Children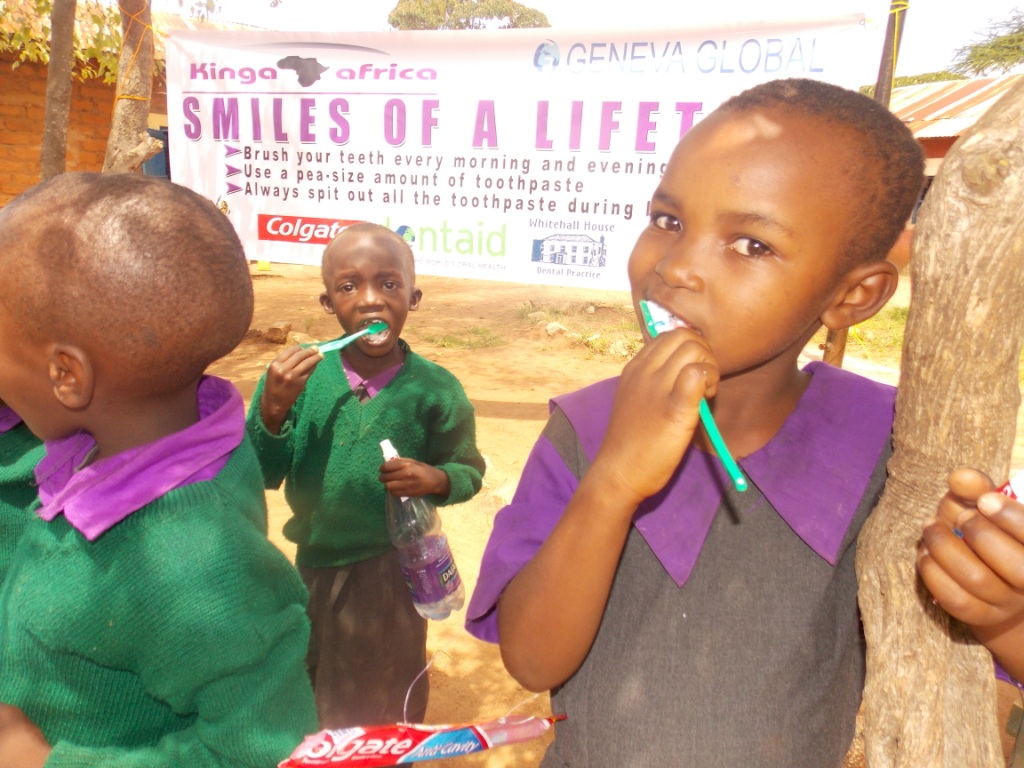 There are many benefits of good health choices and practices to our bodies and our general well-being. However, majority of our African children still lack oral hygiene knowledge from the beginning.
Kinga Africa mission is to ensure that children and the wider community throughout Africa get the right information that helps them in maintaining good oral hygiene. We have since reached over 5 million children
We supply the children we visit with free toothbrushes, tooth paste, sanitary pads for girls and educational materials.
COME JOIN AS DONORS OR VOLUNTEERS TO BRING SMILES TO MORE CHILDREN…